Wizard101 Introduces Guilds
Guilds, a long requested feature, arrive in the Summer 2022 update.
Think of a guild as being something like a clan in a few other games. A place where players face challenges, build together, and have fun together.
Kingsisle has introduced the Guild system with the Summer 2022 update. In its current state, there are a few things that haven't been worked out fully yet, but that won't be the case for very long. Guilds will evolve with the game, adding new adventures for people, giving groups more ways to have fun and complete challenges together.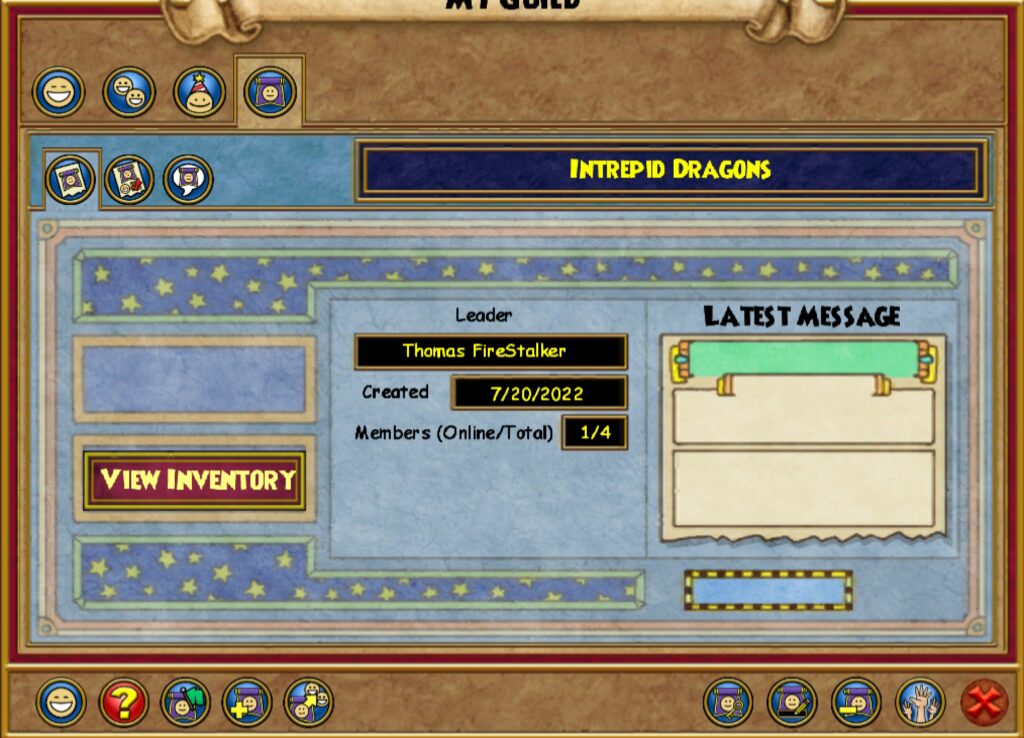 To get started, you need to gather 11 friends, up to a maximum of 50, all with at least a level of 30, and all must be online and ready to join. Your character also has to be at max level. Then, you may pick the name of the guild and finish creating it.
There are also a few permissions that guild leaders can give to members. They are Decorators, Recruiters, and Messengers. A good idea as a leader would be to assign several members these permissions to make it easier to expand the guild.
Creating a guild means gaining access to a community guild house that the leader and assigned decorators may work on. Please note that to be able to decorate, items must be donated to the Guild House. This is a permanent action, but decorators are able to 'reclaim' trashed items. The Guild House also comes with unlockable features, such as a PVP island, using the new Cantrips feature, released with the Spring 2022 update. In combination with Cantrips, there's a new craftable reagent set called Azoth. Multiple players must be present to unlock these new features.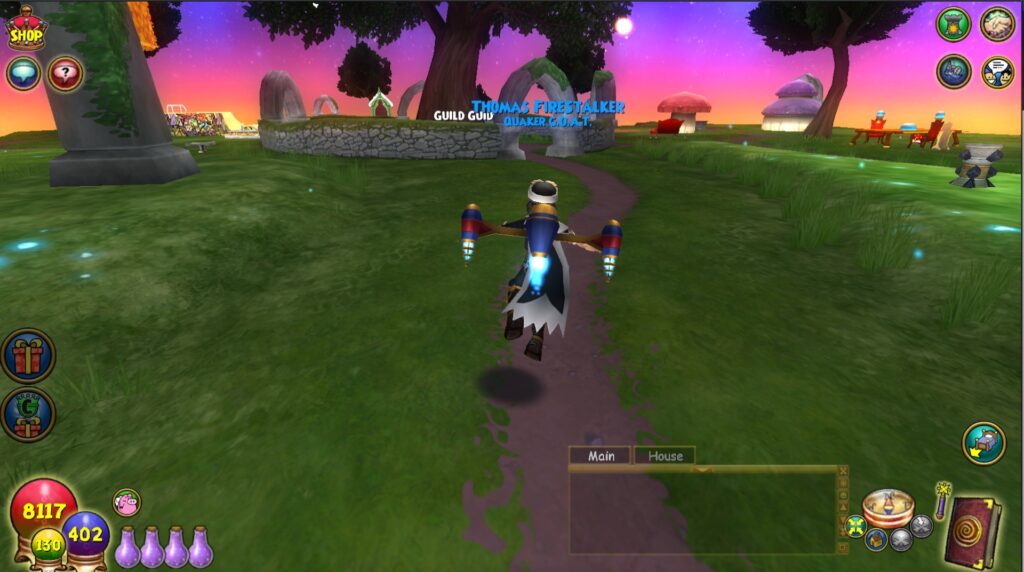 A new reagent (and TC) group????
Yes, that's right! There is a new group of reagents, called Azoth. These reagents are used to unlock many of the new features inside of the Guild House, including a PVP island! There will be different ways to collect these reagents, including a daily reward inside of the Guild House once it's unlocked with Cantrips. The main way these will be dropped is through skeleton key bosses.
There is also a treasure card called Azoth, with the shadow school. it's one pip, and the description is vague. It seemingly does random things when cast, including Lifebane, a very rare retired treasure card. It also may cast a Tempest, summon a minion, heal you with Unicorn, or even polymorph you into a gobbler!

Shhh, don't tell anyone, but it's usable in PVP too.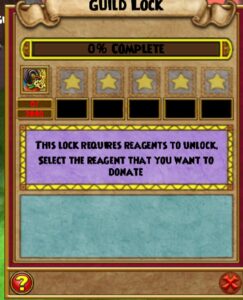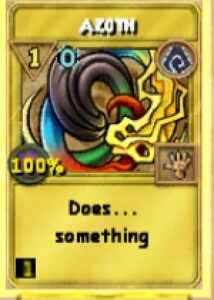 Currently, there are only a few activities players may do together with the brand new Guild system, but the future will bring more options for all members to enjoy together. These include decorating, hanging out, and doing challenges.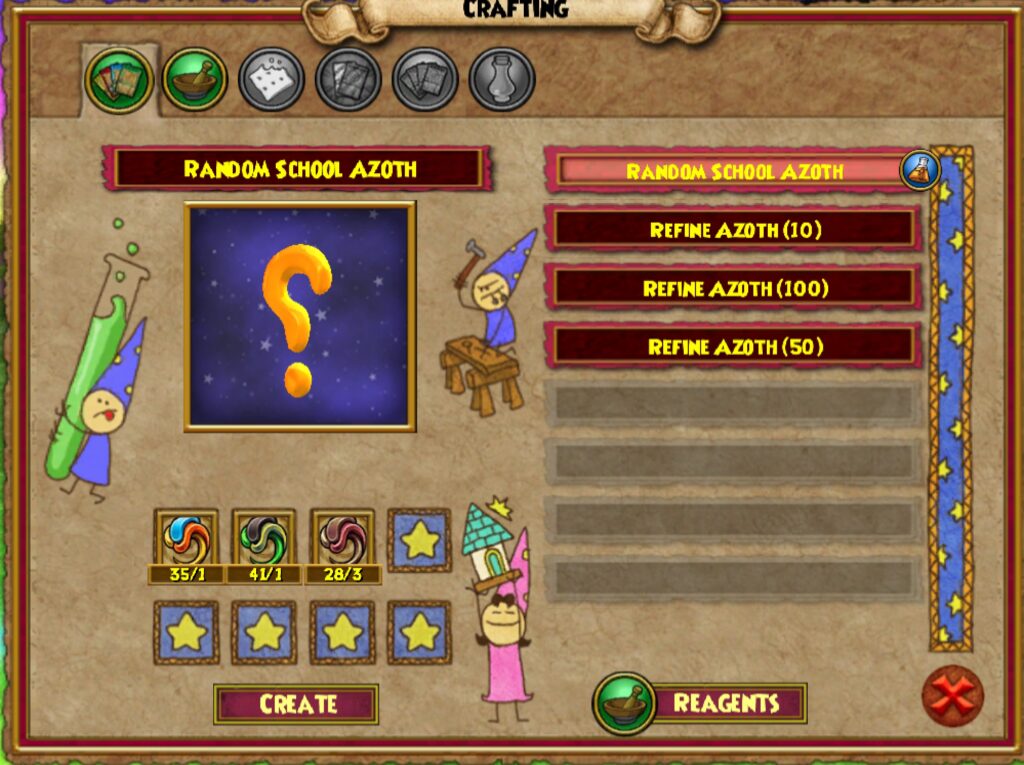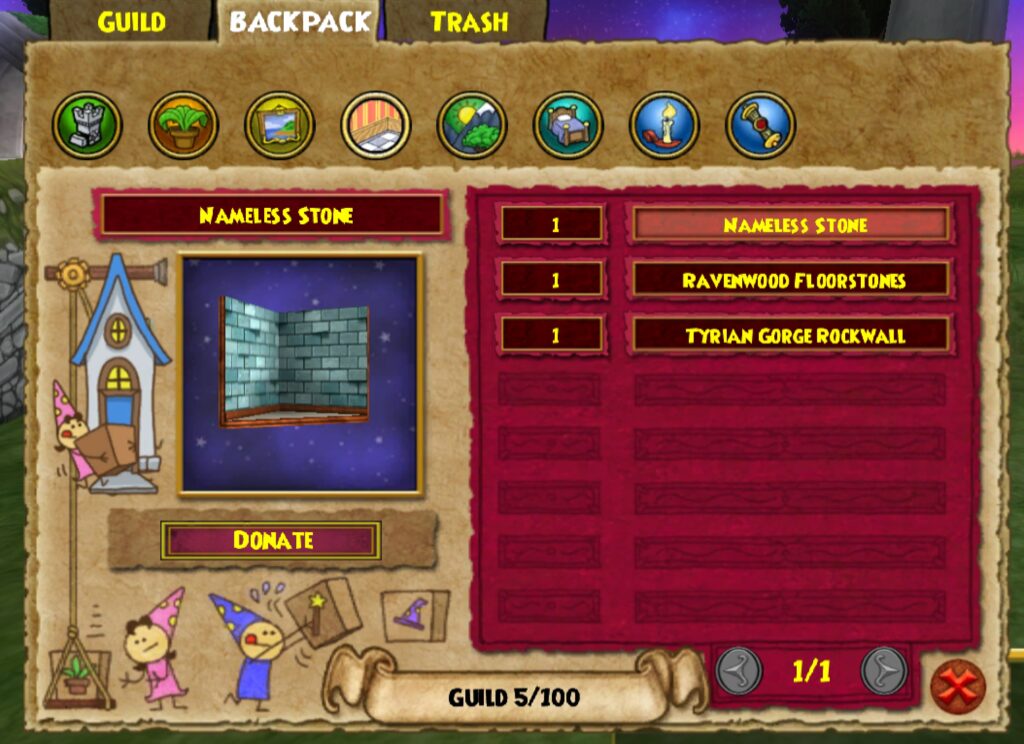 As of this article, Guilds are still a new feature that will be expanded upon in the future. The screenshots in this article are from the Summer 2022 Test Realm. I hope to see everyone out there gather to create some amazing guilds! – James