It's Runescape Not Runscape!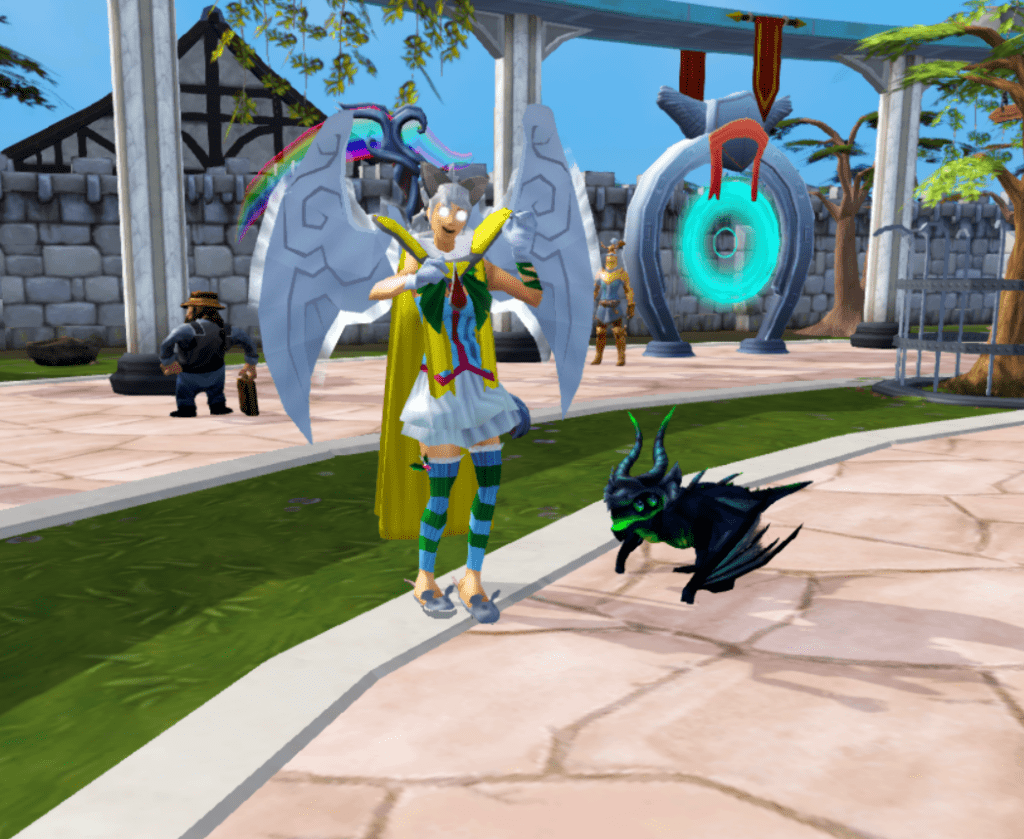 There is little game in the MMORPG wide spread universe known than the classic: Runescape. Also known as "Runescape 3" this is anything but a dying game. It has an overwhelming 16 million players/subscribers in total and around 600,000 players log on each day day to actively game according to Population MMO.
There are multiple reasons why despite having been first released in January of 2001 as Runescape: Classic, people still flock to play this grind-heavy, time killing game. Diving head first a player can expect to see countless hours of gameplay including but not limited to:
Combat: Simple yet challenging mobs. Bosses with difficult mechanics to master. PVP with both safe and risk features.
Skills: A whopping 28 unique skills that are constantly evolving and gaining new aspects. A player has numerous choices from a simple lifestyle of Farming to the complicated overhaul of Slayer. There is an insane amount of material to offer players chances to kill time away from their keyboard while doing school work or actively performing a fun task. Runescape gets a new skill about every 4 to 6 years according to Eurogamer. This includes the newest skill, Archeology in which a player spends time uncovering Gielinor's(the world of Runescape) oldest secrets.
Questing: As of 2022 there are over 230 quests that are spread out across Gielinor according to Runescape's Wiki. Based on this scale around 3-4 new quests are released each year not including the Holiday ones that are released each year.
Economy: With a grand exchange for players to market their items and multiple worlds dedicated for by hand trading it does not come as a surprise that gold is a massive part of the game for everything that is done. From being able to train skills to quickly buying the things a player would need for a quest it is imperative to have a decent stock of currency available to any gamer that chooses to enjoy Runescape.
One of the most popular reasons why Runescape is still played so heavily is because nothing is considered a requirement or a must do for players as Runescape is considered an Open World MMORPG. This means a player may do whatever it is they please at any time.

There are 28 known skills in Runescape 3 as of the creation of this article.
Attack
Constitution
Mining
Strength
Agility
Smithing
Defense
Herbalore
Fishing
Ranged
Thieving
Cooking
Prayer
Crafting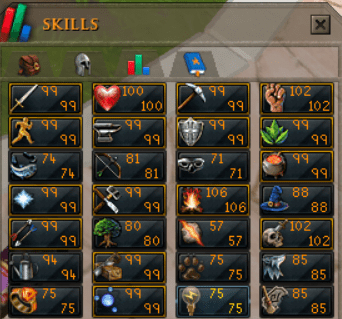 Magic
Fletching
Woodcutting
Runecrafting
Slayer
Farming
Construction
Hunter
Summoning
Dungeoneering
Divination
Invention
Archeology
Firemaking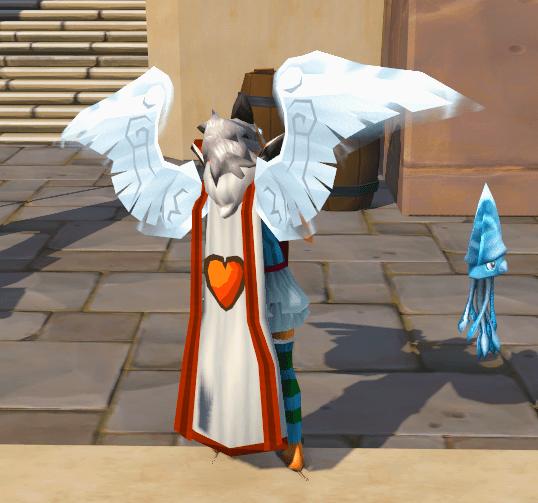 The most common achievement that players spend countless hours on obtaining is gaining the max physical level of each skill: 99, and the max viritual level of each skill: 120.
The 99 skill cape is available for grabs once a player reaches the capped out 99. There is also a 120 cape that looks similar but has falling particles on the bottom.
Membership / Subscription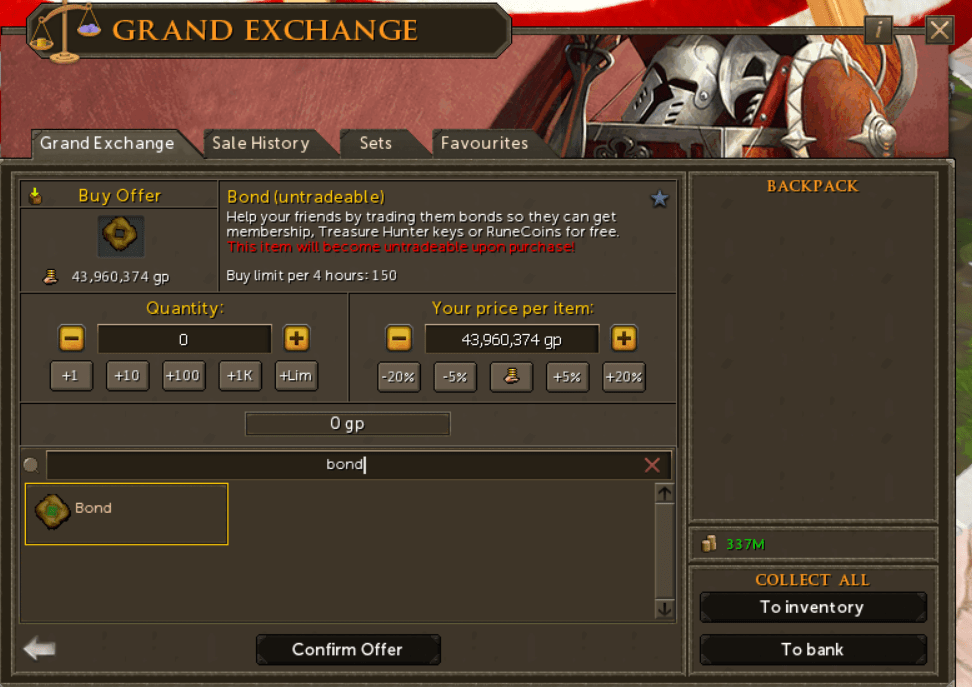 Having a membership grants a player to 99.9% of the content that Runescape has to offer. The other .1% comes from Runemetrics which is a side premium feature that is also unlockable in the same fashion. 
One of the unique aspects that this MMORPG has to offer is the fact that being a member can be entirely fed from in game. As seen in the screenshot to the left players are able to purchase something called a Bond from the Grand Exchange or trading other players which offers them 14 days of membership! There are bundling options that gives a player even more days of subscription for less in the long run if using bonds. 
Teleporting and running are both options to transverse this massive map. 
Quests, mobs, shops, tasks, events and more are found across the entire world of Gielinor.
Players can be found in person real time anywhere as a player transverses this map.
Between islands and the dangerous PVP wilderness there is something to offer each hardcore or softcore player with this extravigant map.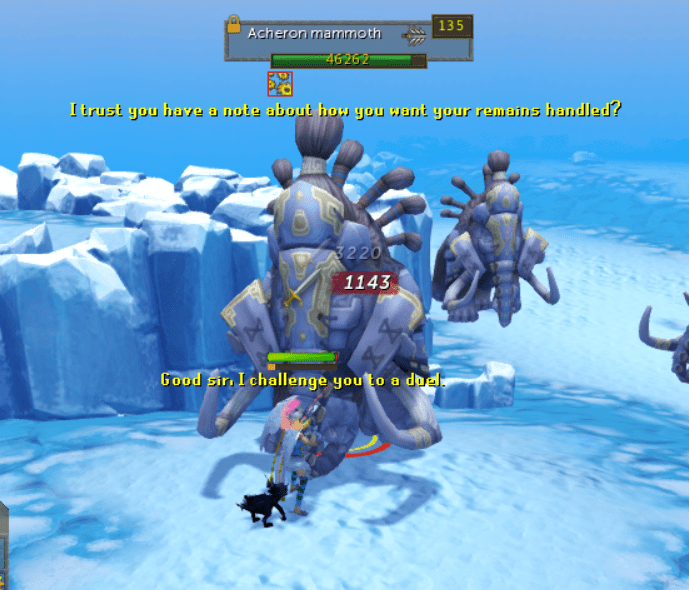 One of the features that Runescape offers is the opportunity to play either oldschool's legacy or the newer, revolutionary Evolution of Combat. 
Legacy Mode offers just 1 style fighting, a very simple yet effective combat measure to take in a fight.
EoC is more skill related with mechanics to memorize but can be rewarding in the long haul.
Offering countless options for players to be as unique as they desire is another reason why Runescape is so heavily played. One player can be as old fashion as they'd like or they can hit up some more unusual looks as per their discretion.
These styles can even carry over in combat if keepsake keys are used in the wardrove section which can be found in the customization window. The possibilities are endless – players just have to obtain what it is they wish to wear. Some can be purchased in the Solomon's store using the premium currency or earned through tasks, events, and more.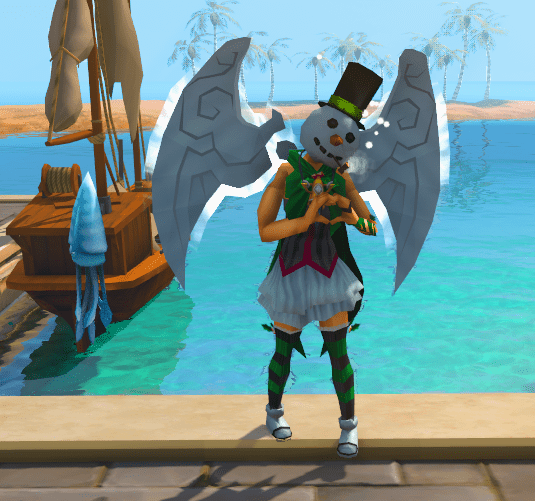 Runescape offers players endless hours of gameplay for every type of gamer. It even offers the older version of the game; Oldscape. Players are able to download either game of their choice from the main website(s). 
Don't just take our word for it; give it a try! It's free unless you want to unlock all of the content in the game in the long run. If you have played before, what are your thoughts? Share them below!