A Wizardly Ho-Ho-Ho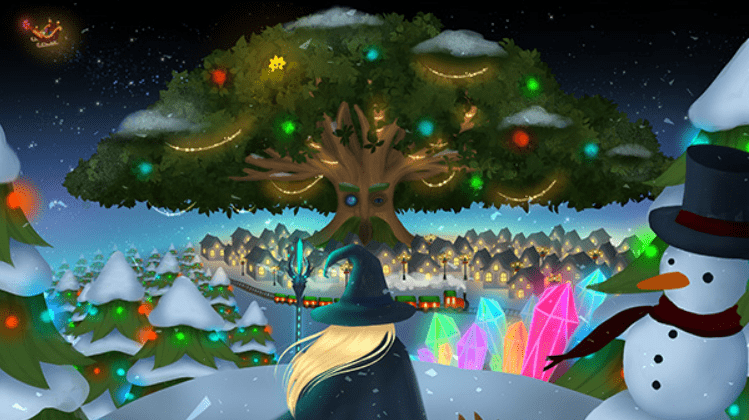 Fa-la-la-la-laaaa-la-la-la-laaaaaaa...
It is almost time to celebrate and look forward to Christmas! There are so many fun events, quests, objectives, and items that are released around this time every year for wizards to enjoy. While at the making of this article the 2021 Christmas event is not out, the 2020 event can provide reflection on what this year's events may entitle. 
Throughout the years Kingsisle has made a point to bring back specific holiday mounts that could be ridden. These limited time items are sought after due to their offering of different speed boosts, unique looks and even multiple seater possibilities!
Holiday mounts are a unique but limited, style of mount to spice up your stitch. Some of these mounts have showcased throughout the years – appearing as special charity cases! This goes to show that these mounts come with a little Christmas magic of their own when you purchase them from the crowns shop. By initiating in obtaining these mounts, wizards both young and old can give back to their communities in the form of the specific, designated charity mounts each year.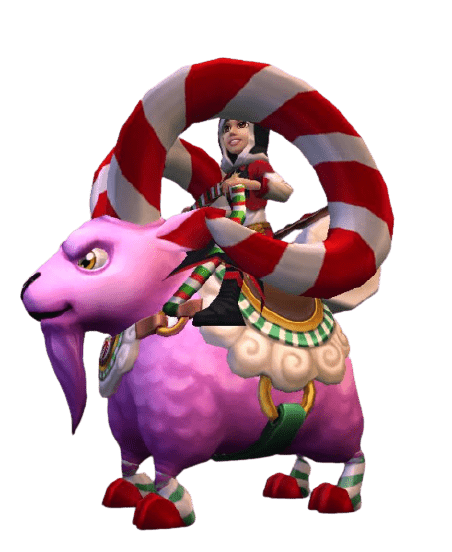 In 2020 the charity mount of the year was the Candied Ram. This mount can be viewed at the Wizard101 Central Wiki.
The 12 days of the Spiral in 2020 as viewed above consisted of an array of different goodies and selections. Some days contained free packs, items, and codes. However as viewed on December 17th there was a mystery discount coupon towards a wizard's entire purchase for crowns. This coupon was completely random and caused a massive change to how it was rolled out in the future due to exploitation.
If it is decided to bring back the specific days of the spiral again, along with the highly desired crowns coupon, it will be fascinating to see what type of special throwbacks will be occurring in 2021.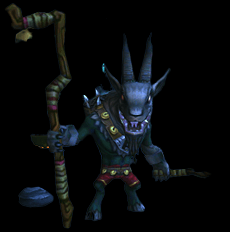 This terrifying skeleton key boss issued a challenge across the Spiral to all wizards in 2020. Accesible mainly in Ravenwood a wizard was able to use the following to initiate a fight:
Wooden Key
Stone Key
Golden Key
While drops were not all that great this fight provided wizards an opportunity to test their holiday spirit against a special boss that only came out for a specific amount of time! The boss's golden key version may be viewed here.
Fishing Under The Mistletoe
With the Christmas Events soon coming this also means that more than likely wizards will get the chance to see a new fish come from the waters across the Spiral. Last year the special, holiday fish was the Mistletoe Angler. Who knows what it will be this year but one thing is for sure, get your fishing poles ready to go wizards!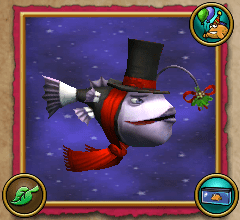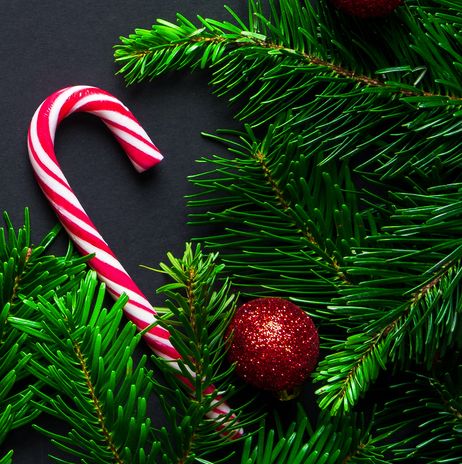 With the celebration of Christmas right around the corner one thing is for sure. Events, Quests, Items, Sales, and Special Instances may be in store for wizards to enjoy across the Spiral. Keep a close eye out these new coming weeks for these limited time deals and fun the moment they are released!